If you're planning to hike to Everest Base Camp (EBC) in 2021, you probably have lots of questions about the Coronavirus situation in Nepal.
Are there travel restrictions in Nepal?
Do I need a negative Covid-19 test certificate?
Will I have to quarantine on arrival?
How safe is it to travel to Nepal at the moment?
What's the vaccination status in Nepal?
In this article, you'll find the latest information on the Covid-19 situation in Nepal and its impact on travellers looking to hike to EBC.
UPDATED: 23 February 2021
NOTE: This information is provided to the best of my knowledge but the situation in Nepal and globally is changing dynamically so please consult with your tour operator and read guidance from your national public health authorities before travelling.
Everest Hike Coronavirus Situation (FAQ)
Is Nepal currently open to tourists?
It is, but as with most other countries, there are strict restrictions in place.
Here's the latest update from the UK Foreign Office, and the US Embassy in Nepal. You can also read the full notice from the Nepalese Department of Immigration here.
As it stands currently:
To gain access to the country, all travellers need to have a negative Covid-19 test that was taken no more than 72 hours before departure.
Along with a valid tourist Visa, travellers should also have a confirmed hotel booking that allows for at least a 10-day quarantine period.
The Nepalese government has announced that the issuing of tourist visas has recommenced.
NOTE: While some tour operators have slashed the prices of their treks to EBC, others have cancelled their March-May 2021 treks in an attempt to curb the spread. Check with your travel agent if your trek deposit will be 100% refundable should your trek be cancelled for any reason.
How to Get to Nepal During Covid-19?
The Nepalese government has opened the Indian border, so travel between the two countries is much easier.
Commercial flights are still limited, and you should enquire with your travel agency or airline provider about the availability of flights.
Flights with layovers in the UK are not permitted at this time.
All passengers are required to wear an adequate face covering.
The situation with flights is changing dynamically and we expect airline travel to resume in time for the Autumn trekking season (September-October).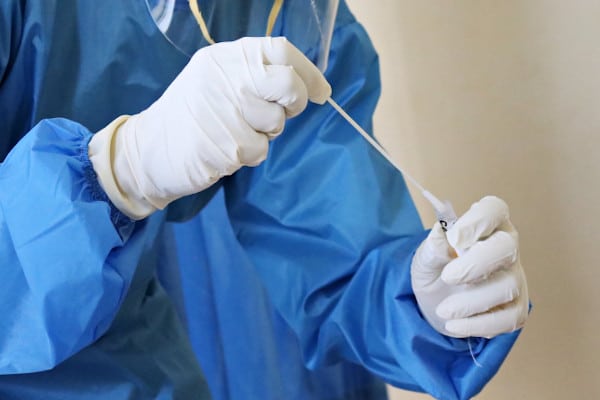 Do I need a negative Covid-19 test to travel to and from Nepal?
Yes, to gain access to Nepal, all travellers need to present a negative Covid-19 PCR test that was taken not more than 72 hours before departure.
As recommended by the WHO, it's important to check which documentation you need to travel. This will be provided by your airline.
How do I get a Covid-19 test in Nepal?
You will likely need a negative Covid-19 test to return to your home country. There are a few Covid-19 testing centres across Kathmandu and wider Nepal where you can go and get tested.
Here are the options:
Patan Hospital;
Bhaktapur Hospital;
Teaching Hospital;
Teku Hospital;
Bir Hospital;
Prasuti Griha;
Nepal Korea Friendship Hospital;
Civil Hospital;
KMC Hospital;
A.P.F. Hospital;
Birendra Hospital;
Nepal Police Hospital.
At the moment, the test cost varies, but we have seen prices as low as Rs. 2200 (US$20) and results are reliably available within 72 hours.
IMPORTANT: As it takes around 1-3 days to receive a test result it is important that you add at least 3 days to your trip to allow for testing and the return of your lab results.
What constitutes a valid Covid-19 test result?
Every country has slightly different policies on Covid-19 test certificates.
According to guidance from authorities in the UK and US, the test needs to be a molecular PCR test for the SARS-CoV-2 infection.
An antigen test that looks for antibodies that are made by the immune system in response to the virus is not valid and won't be accepted.
The certificate itself needs to state:
The first and last name of the passenger as stated in their passport
A negative or 'not detected' test result
The date and time the passenger was tested. This needs to be no more than 72 hours before arrival
And the name and contact information of the laboratory or institution that conducted the test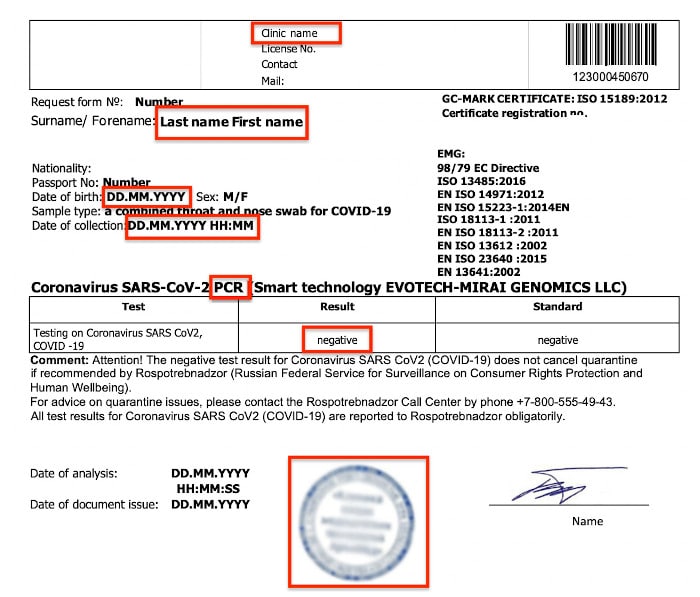 What is the current Coronavirus situation in Nepal?
The majority of Nepal is currently not under lockdown.
Some non-essential services are not available, and lockdown may be imposed at any moment so it's important to keep updated with the news before you travel and once you're there.
Local administrations in districts across the country have authority from the Nepalese government to impose restrictions as and when necessary.
Is it safe to travel to Nepal?
There is a genuine risk of travelling during a global pandemic. The pandemic has taken a huge toll on the healthcare system in Nepal, and as such, it may be difficult to find an adequate healthcare provider for non-Covid related issues.
There is also a warning for tourists to be aware that there may be some protests in the country, so be aware of this. The government has also advised that there may be some violence from Nepalese citizens toward tourists, although this is very uncommon.
What measures have Nepal put in place to curb the pandemic?
There is a high risk of exposure to Covid-19 in Nepal. They have followed the lead of other countries like the US and UK to introduce lockdown when needed, along with imposing other restrictions to curb the spread. Due to the economic situation in the country, there is a strain on the healthcare system.
Commercial flights to Nepal are limited at this time.
Everyone is required to wear some form of face-covering to access essential services like getting medical attention, heading to the airport for outbound flights and visiting the grocery store.
Vaccination Information in Nepal
The Nepalese government has approved the Astra Zeneca vaccination. This vaccine is manufactured in India, and both US and UK embassies recommend following the guidance of the host country with regards to the vaccination.
Where can I find more information about travelling to Nepal?
I would recommend checking out the official Nepalese government website here and following the travel guidance provided by the UK foreign office or the US State Department for Travel.