One of the more daunting tasks you will encounter on the Everest Base Camp Trek is packing for the trek itself! Longs lists and eye watering prices found on travel blogs may put you off, so we have compiled an easy to navigate and complete list of what you will need for the typical 12 day Everest Base Camp Trek and similar treks in the region.
The guide is by no means definitive in that you have to pack everything listed. It is more of a guide that can be tailored to your personal need and preferences. For instance, there's no need to bring along two packs of tea if you're not a big tea drinker!
Throughout the article we have linked our personal recommendations for gear that we have either owned and used. These recommendations are based on past experience of trekking in the area as well as feedback from guides and travellers who have completed the trek. We believe this equipment offers the best performance as well as being good value for money, ensuring you don't have to break the bank to enjoy the beauty of Nepal.
Most of the equipment listed can be rented or purchased in Kathmandu or in Namche Bazaar, but understand that you run the risk of being sold cheaper, local equipment that may not be up to the standards of equipment bought before you travel. It is important to purchase good quality and reliable clothes and footwear as you will be facing very cold conditions on the trek.
Quicklinks
EBC Clothing
What clothing you pack for the Everest Base Camp Trek will depend heavily on the season in which you trek as well as which specific trek you plan on doing. We provide packing advice for the typical trek to Everest Base Camp which involves a climb in altitude of almost 3,000m.
The large variation in altitude, and therefore temperature, makes layering a key concept of the trek. Being able to add or remove layers of clothing while you trek will allow to readily adapt to the temperature and ensure that you remain comfortable and safe.
The large variation in altitude, and therefore temperature, makes layering a key concept of the trek. Being able to add or remove layers of clothing while you trek will allow to readily adapt to the temperature and ensure that you remain comfortable and safe.
If you plan on trekking in the colder winter months of December through February, you will definitely need to pack a bit warmer. Check out our guide on the best time to trek to Everest Base Camp.
Base Layer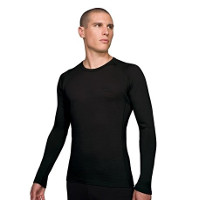 As the first layer of clothing you wear, the base layer is important for higher altitudes and colder parts of the trek. This means you will probably not wear it during the first and last parts of the trek.
The fit and material are the most important considerations when deciding on a good base layer.
We recommend the Smartwool base layers that is body fit, good at wicking moisture away from the body and is retailed at an affordable price.
Insulation Layer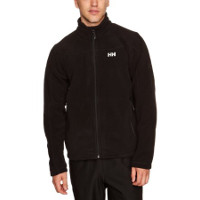 The second layer is the insulation layer and it is usually made from a fleece type material. They are sold for both legs and torso but we only believe a torso second layer is necessary.
We recommend a Polartec 200 Fleece Jacket, which is very lightweight allowing for easy movement when trekking. They are also warm but still breathable and well-priced.
Third Layer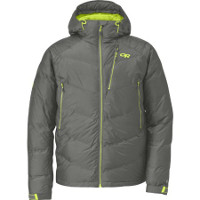 This layer consists of warm and waterproof jacket and trousers often called the outer core layer. These will mainly be used for higher altitudes of the trek or if the weather gets very cold and/or rainy.
As one of the more important and lasting pieces of clothing you will buy, paying a bit more money for a good quality winter jacket should be viewed more as an investment than an expense.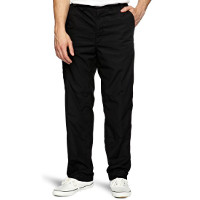 Our recommended brands for jackets are North Face, Mountain Hardware and Patagonia. Of these the North Face Nuptse Jacket takes the money as it is seriously warm for its light weight and offers quality second to none. Jackets can be bought from Kathmandu but will likely be fake.
Recommended brands for the ski-like trousers include O'Neills and Trespass.
General Trekking Gear
Hiking clothes are needed in addition to the three layers mentioned above.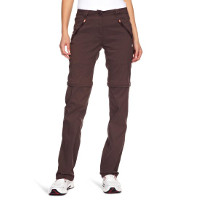 We recommend hiking trousers sold by Craghoppers.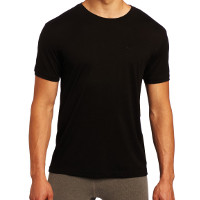 You will need around 4 shirts that will be worn on most days. Avoid cotton as it absorbs instead of wicking away water resulting in bad smelling shirts after a few uses. Shirts made from merino from Hanes or Icebreaker should be adequate.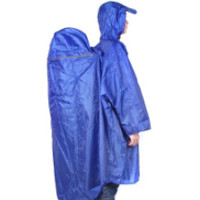 If you plan on hiking from June to September, you will need to bring along some rain clothing. If your hiking jacket and trousers are already waterproof, all you need to invest in is a cheap poncho that can cover your backpack and head.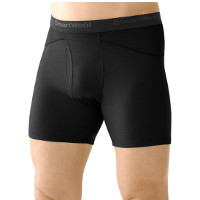 Underwear also needs to be breathable and moisture wicking so we recommend 5 pairs of sports underwear and 2 sports bras for the ladies.
EBC Headwear
Hats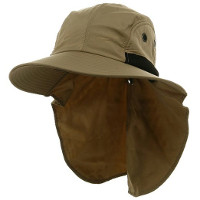 You will need a good, wide brim trekking hat that offers protection from the sun. Best options are ones that are lightweight, easy to pack and cover your neck such as these trekking hats.
A beanie is a must for when it gets cold at night or when you get closer to the Everest Base Camp. North Face and Berghaus make great beanies that will keep your head and ears protected from the elements.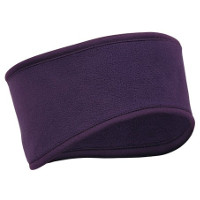 A buff is another great piece of cheap yet irreplaceable clothing. It will keep your face and neck warm while also preventing the infamous Khumbu cough as you breathe in the cold mountain air.
If you plan on travelling in the winter months, you may want to consider a balaclava such as these.
EBC Gloves
As one of the most exposed parts of your body, your hands need to be covered at most parts of the trek.
Inner Gloves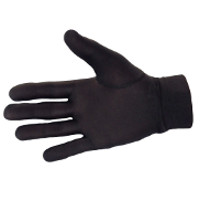 Light inner gloves can be used when the temperature is moderate or when performing intricate tasks such as tying shoe laces. We recommend Pearl Izumi Thermal Lite Gloves.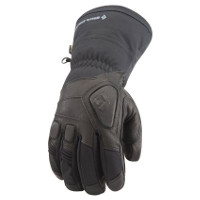 Your outer gloves must be very warm, waterproof and durable. Anything from North Face or Dakine is sure to be sufficient in protecting your hands.
EBC Footwear
Footwear is without a doubt something that you must sort out before arriving in Nepal. Your hiking books need to be worn-in and super comfortable as you will need your feet to get you around! Aches and blisters are a nightmare that no one wants to experience, so spend a bit more money on some good quality shoes and socks.
Hiking Boots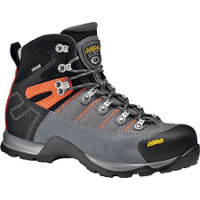 Getting a comfortable boot that is the right size is probably more important than the brand of shoe. You should be able to fit one finger behind your heel to ensure proper fit. Too much space for your finger means too big a boot and not enough room means too small.
Find a middle to light-weight hiking boot that offers good ankle support and that has waterproof uppers. Make sure you can tie and untie the laces with ease and check that the boot has deep cut traction on the sole.
Affordable brands of boots can be found from Salomon, Hi-Tec, Berghaus or Karrimor. If you want top of the range, check out Meindl or the Scarpa Kailash.
Trekking Shoes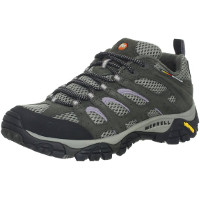 These need to be lightweight and comfortable so that you can use them in and around the camps and various tea houses along the route.
If you are a sandals person check out these trekking sandals that can be worn with socks or, if not, here are some great trekking shoes.
Hiking Socks
Good hiking socks should be breathable and moisture wicking, so don't choose anything made from cotton.
Merino socks such as the Coolmax Trekking Socks are breathable and reusable.
Thermal Socks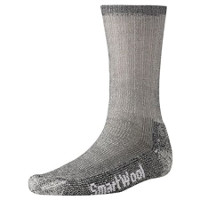 Thermal socks are used for colder conditions experienced near or at Base Camp.
Smartwool, Bridgedale and Wigwam all make comfortable and warm thermal socks that are highly recommended.
Gaiters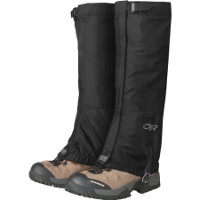 Gaiters cover the ankle-high opening to your boots and are designed to prevent water, mud, rocks and basically anything else from getting into them. From our experience, gaiters are not an absolute necessity for trekking during peak season when it is warmer.
That being said, they are not a large expense and some people swear by trekking in them. Check out this range of gaiters that are all similar.
EBC Bags and Backpacks
Duffel Bag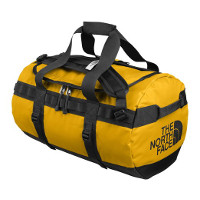 A duffel bag is the best option if your gear is going to be carried by porters. They should be waterproof, durable and lockable.
The iconic and most popular duffel bag is the 80L North Face Base Camp Duffel.
Rucksack
If you don't have the luxury of porters on your trek, a good rucksack with an opening at the top will be needed.
Anything that is 45-65L from either Osprey or Black Diamond should be perfect.
Daypack
If you do have a porter, you will still need something small to carry any personal items or things that you will need to be accessible on the trek.
The Osprey Talon is the perfect size for carrying things such as water, sun cream, camera, hats and snacks.
Raincover
If you don't want to use a whole poncho when it's raining, you will need to buy a raincover for your backpack. An Osprey Backpack Raincover will do the trick – just check that you have the right size for your backpack.
EBC Sleeping Gear
Sleeping Bag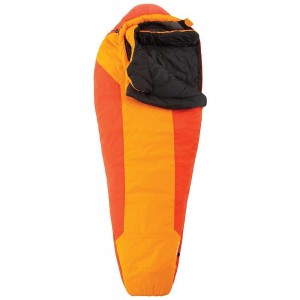 A vital item of any successful trip, your sleeping bag needs to be able to keep you warm during cold nights. It must be rated for at least -10°C and ideally made from duck or goose down.
Your bag should be a good fit to the shape of your body and should have an insulated hood for added warmth.
Our recommendations are the Marmot Trestles, North Face Snow Leopard and the Mountain Hardware Lamina.
Liner
If you rent instead of purchasing a sleeping bag, a liner will give you a clean environment in which to rest. Any mummy shaped liner, such as these, will suffice.
Pillow
By no means a necessity, an inflatable pillow can be packed easily and will give you some extra comfort when sleeping. If you are someone that needs added neck support or that cannot sleep without a pillow, check out these inflatable pillows.
Ear Plugs
Also entirely optional, ear plugs are a good idea if you are a light sleeper and hate the snoring of fellow campers!
EBC Poles and Headgear
Trekking Poles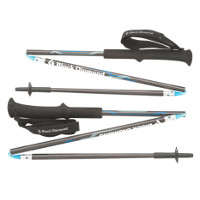 Trekkers that have taken poles in the past swear by them as they significantly reduce the impact and stress on your joints.
Lightweight, packable poles such as those from Black Diamond are recommended.
Sunglasses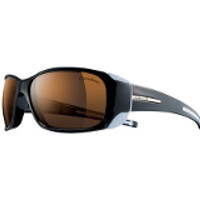 A good pair of UV protecting sunglasses are a necessity due to the glare and thinness of the air.
100% UV protection and at least 80% light reduction glasses such as those from Julbo are recommended.
Headlight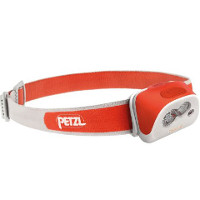 A headlamp for getting around the camp at night or checking things out in your tent should be brought along as many of the camps are poorly lit.
A Petzl Tikka headlamp with some spare batteries should prove to be useful.
EBC Miscellaneous Accessories
Water Bottle
As dehydration contributes to altitude related sicknesses, proper hydration is vital on the trek. 2 standard Camelbak water bottles made from hardened plastic or a Platypus Hydration water bladder for your backpack will be enough to carry your water.
Towel
A smallish towel is useful for drying yourself after a wash. Quick drying trekking towel such as these are recommended.
Pee Funnel
Once again, very optional and only for the ladies – Freshette Pee Funnels.
Lock
Usually a good idea if you are using porters or carrying around some more valuable stuff – see these cheap locks.
Waterproof Bag
Does as the label says – will keep valuables dry.
Camera
Something to document and remember your time in the Himalayas is advised. If you want to invest in a DSLR camera, check out these.
For something more modern, light and trendy, try out the Go Pro Hero 4 that will record video from your point of view.
Books
As there is a lot of free time, especially towards the night, a book or e-reader can pass some free time and also allow you to sharpen your knowledge on the Himalayas!
Check out the Kindle eReader and our favourite book, Into Thin Air.
Cards
No trip trekking trip is complete without a set.
Notebook
Ideal if you find cameras too mainstream – check some out here!
Portable Charger
If you plan on bringing anything electronic like your phone, camera or Kindle, a USB charger will give your devices some extra juice in between stops.
Some tea houses have charging facilities but they will likely make you pay and we cannot guarantee reliability.
Passport/ Money
Don't forget all your travel documents such as your passport and visa. Also draw plenty of cash in Kathmandu as ATM's tend to be sparse on Everest!
EBC Medications and Toiletries
Water purification tablets
To prevent the extra cost and waste associated with buying bottled water, be sure to buy some water purification tablets. 100 tablets such as these should suffice.
Instead of tablets, you can purchase a UV water purifier such as the SteriPEN Adventure Opti Mini Pack.
Isotonic Powder
When added to your water, this powder will help replace lost electrolytes and keep you fit and healthy.
Diamox
Diamox is the most popular medicine used to prevent the onset of Acute Mountain Sickness and related conditions. It is not a definitive treatment and any symptoms of AMS should be taken seriously with descent being the only option. Read up on proper acclimatization techniques and consult your doctor before using Diamox.
Common Medications
Some paracetamol for headaches and other minor pains as well as Imodium for diarrhoea should be brought with.
First Aid Kit
If trekking with a tour group or guide, they will likely have adequate first aid items. If not, bring a first aid kit such as these compact ones.
Sunscreen
Minimum SPF 30 sunscreen and UV rated lip balm will protect you from the rays.
Baby Wipes
For quick cleaning and refreshment – buy some here.
Toiletries
Basic toiletries such as toothbrush and toothpaste as well as 2 rolls of toilet paper should be brought. You can buy some cheap quality toiletries such as toilet paper on the trail.
Plasters
For small cuts and blisters – we recommend Compeed blister plasters.
Oximeter
This optional device will measure the effects of altitude on your body – check out these finger pulse oximeters.
Hand Sanitizer
Very useful for a quick wash before eating – buy some here.
FAQ
If you have any further questions on the Everest Base Camp Packing List, please leave a comment below and we will respond within 24 hours.